Summer is here! Unfortunately, the weather in New York has been gloomy, rainy, and in the 60s lately.
Since I live about 20 minutes from the beach, summer to me means going to the beach. Everyone wants to look their best in the summer but gym memberships can be expensive and can be limiting since gym hours might not work for your schedule. Here are some great free and low cost options to help you get in shape!
Low Cost
Beachbody on Demand
| I'm sure you've seen the infomercials and have heard about many of the Beachbody workouts such as Insanity and 21 Day Fix. You used to have to order the DVDs but now you can get a membership to Beachbody on Demand and stream many of their popular workouts including 21 Day Fix (my favorite), PiYo (mix of Pilates and Yoga), and Cize. With the yearly membership, you also get meal plans, recipes, fitness guides, and workout calendars. The yearly membership is $99.95 which is about the price of a gym membership for one month in NYC so it's a pretty great deal. That's only $8 a month! Amazing right? If you want, you can add home delivery of Shakeology for $160. If you're interested, you can order
here
!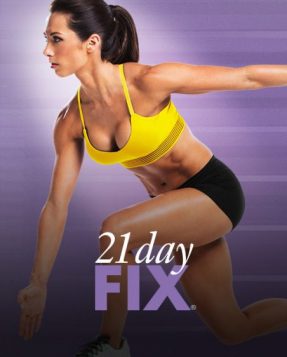 Class Pass
| When Class Pass was first introduced in NYC, it was such a hit! Class Pass offers flexibility and lets you workout at multiple gyms and studios all over the world. There are no contracts and they offer flexible plans based on how often you are going to workout. You can get plans that offer 3, 5, or 10 classes per month.
BBG
| Kayla Itsines is a the creator of the Bikini Body Guide. She offers a variety of fitness and nutrition guides on her website as well as an app. The best part, is that her workouts are all 30 minutes and you can do them all at home! On Instagram check out #bbg, #bbgprogress, and #bbgtransformation to see other people's results that have followed the guide.
Free
There are so many workouts that you can do that are at everyone's favorite price point, FREE!
Running
| Running is a great cardio workout that you can do at the park or around your neighborhood. Even if you are a newbie, you can try the
Couch to 5k Plan
that helps you train for a 5k in 9 weeks.
Hiking | Hiking is a great low impact workout that challenges your body with hills and rough terrain. Google trails and parks in your area and always go with a friend to be safe.
PopSugar
| PopSugar is a great site that offers workout print outs and videos as well as articles about nutrition and healthy recipes.
Pinterest
| Who doesn't love Pinterest? It's a great resource for great healthy recipes as well as effective workouts. Make sure the workouts are from a reliable source like Women's Health magazine so you don't risk injuring yourself.
What's your favorite way to workout?