Did you expect their life to be any different?
Model
Gisele Bündchen
is married to one of NFL's biggest stars, New England Patriot's Quarterback,
Tom Brady
. They recently built a $20 million dollar home in the Brentwood section of Los Angeles. The 22,000 square foot home boasts eight bedrooms, a six-car garage, a lagoon-shaped swimming pool with spa, an elevator, a weight room, and a wine cellar. Do you expect anything less from this celebrity couple?
Their new home is featured in October's issue of
Architectural Digest
. The home's walls are a blend of three types of Texas limestone and is surrounded by a koi-stocked moat. Despite its size, the home looks cozy and comfortable and a great place for them to raise their children.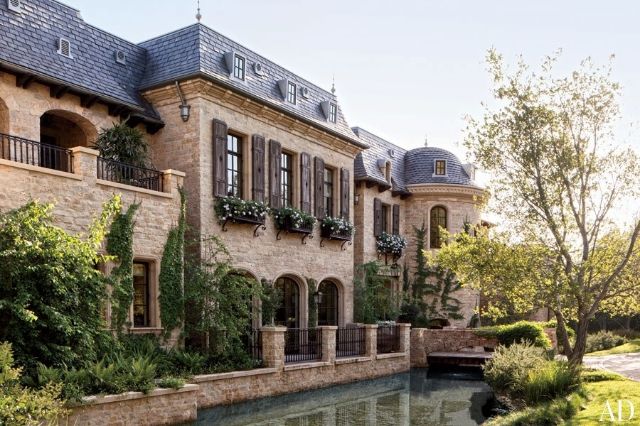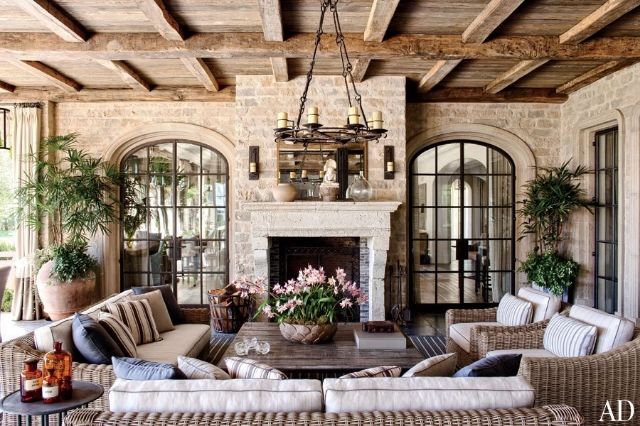 The architecture is by
Landry Design Group
and
Joan Behnke & Associates
oversaw the interiors; the landscape design is by the late Dennis Hickok.