My husband and I recently converted a small bedroom in our home into a walk in closet. We previously had it decorated to be used as an office. However, we both have laptops and iPads so we never went in there and didn't use it as an office. The room didn't work with our lifestyle.
No matter how big or small your home is, it is important to design your space into areas that will work for you. If you don't host dinners or holiday parties, you might not need a formal dining room. Repurposing that room into a family room, an office, or even a playroom if you have children might be a better fit for the way you live.
Right now, my clothes are stored in the dresser and closet in the master bedroom and my husband's clothes are in another bedroom. After we found out that we are expecting twins (!), we decided that we needed to reconfigure the bedrooms on the second floor to reflect our needs and how we live. We decided to convert the office into a walk in closet by sealing off the door from the hallway and create an entrance to the new closet from the other bedroom.
If you have a space that you are thinking of converting into a closet, here are some great inspiring closets.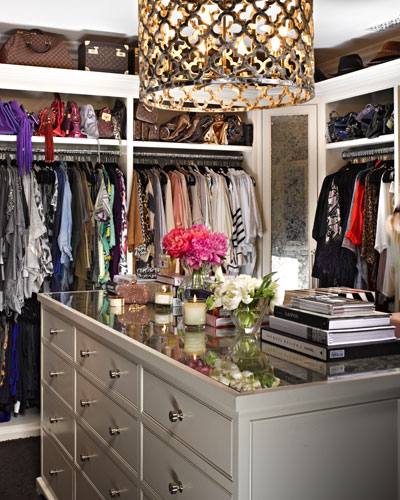 In Style | Tip Junkie | Song of Style |