If you're not familiar with the term "staycation", a staycation is when you spend your weekend or vacation time visiting local spots instead of driving or flying somewhere far away. It's a chance to be a tourist in your own city and a great way to enjoy your time off without spending a lot of money.
Every summer, I make sure I take a full week off from work to enjoy the weather and visit some great local spots. Since I live on Long Island, there are a lot of great places to visit on Long Island, in Manhattan, Brooklyn, and even a few hours away in Jersey. If you live near NYC, some great ways to spend a staycation around NYC are:
1. Visit the
wineries
on the North Fork of Long Island
2. Enjoy the beaches, the great food, and the shops in
Montauk
3. Spend a lazy day on the
beaches
of Long Island or on
Fire Island
4. Hang out at
Tiki Bar
and walk the
boardwalk
in Point Pleasant, NJ
5. Walk around town in
Southampton
,
East Hampton
, and
Sag Harbor
6. Visit some of Manhattan's unique neighborhoods like
Chinatown
,
West Village
,
Chelsea
, and
SoHo
.
7. Check out a game of one of NY's local teams at one of their impressive new stadiums. Get tickets to a
Yankees
,
Mets
,
Jets
, or
Giants
game
8. Go for a walk over the Brooklyn Bridge and spend the day in
Brooklyn Bridge Park
,
DUMBO
, and
Brooklyn Heights
9. Spend a night at one of Manhattan's amazing hotels
10. Go see a
Broadway
show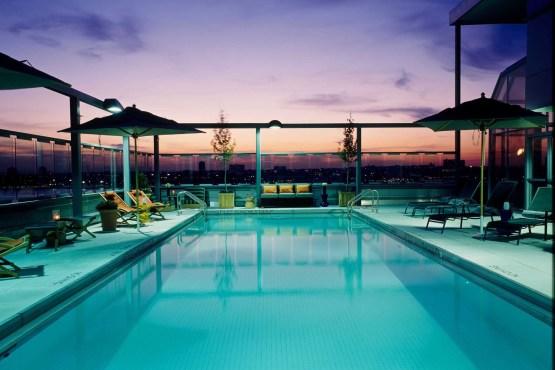 For a great staycation, you could visit a local spot near you for a day or even stay in a local hotel for some relaxation time. Here are some ideas on ways you can enjoy your staycation:
1. Visit a local museum
2. Spend the day relaxing at the beach or a local pool
3. Attend a local festival
4. Pamper yourself and spend the day at a spa
5. Spend the night at a local luxurious hotel
6. Visit a new restaurant
What are your favorite ways to enjoy a staycation?
images from
time out new york