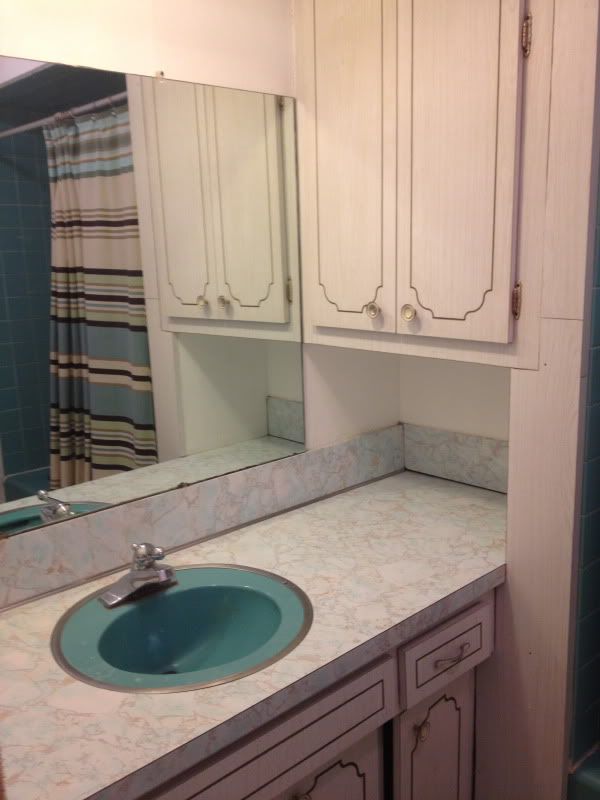 This is what our 70's blue bathroom looked like before the renovation began. Everyday, we would come home from work and run upstairs to see what progress the workers had made. The first day we came home, everything was gone!
It was unbelievable!
The project took only 8 work days and our bathroom now looks like this: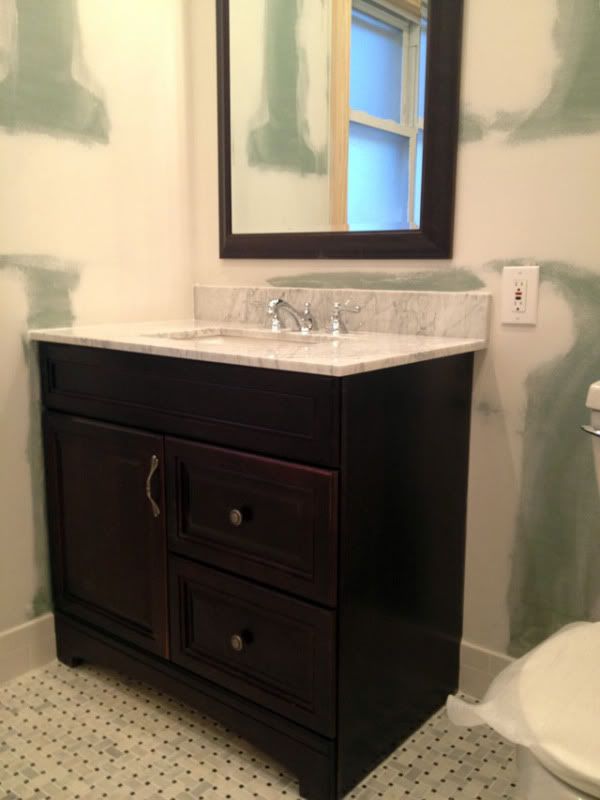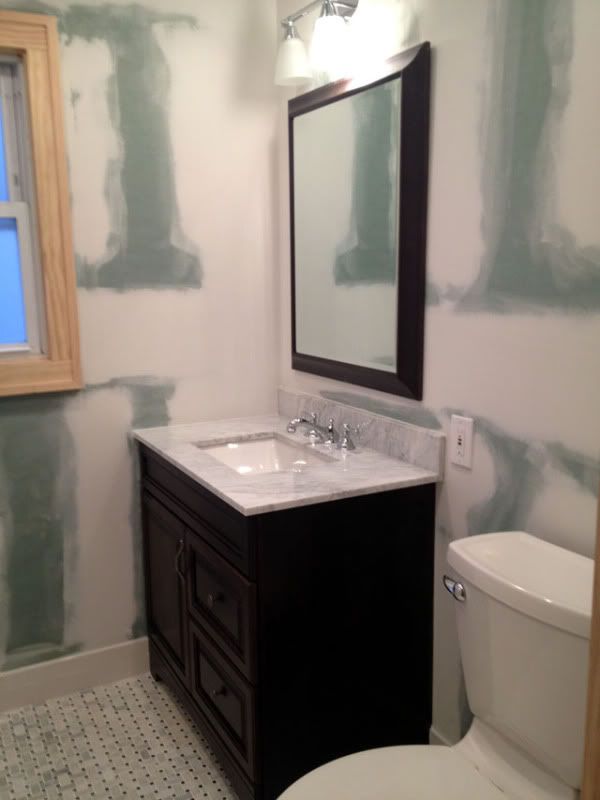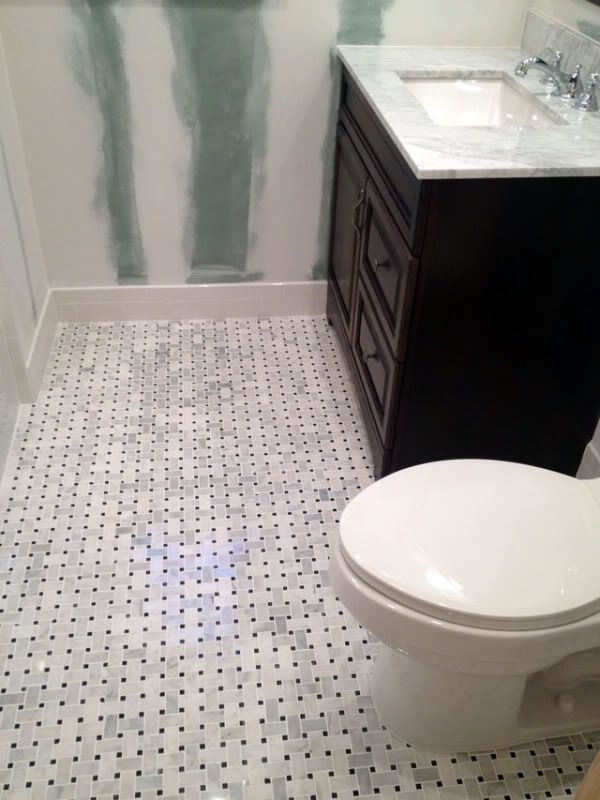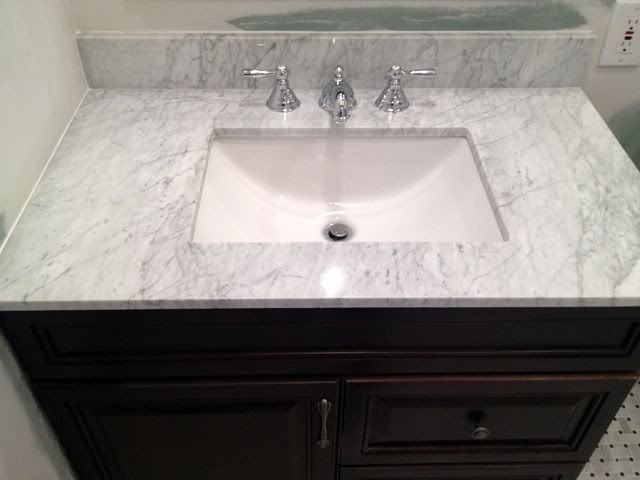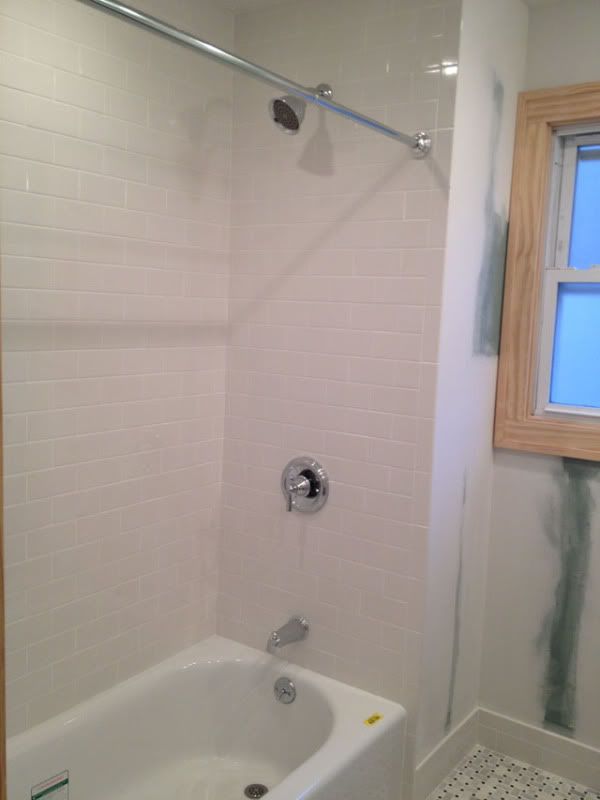 We had a complete gut renovation. We switched the location of the vanity and tub and everything was ripped out. I love that the window is now exposed and it is now a bright room. We are so happy with how everything turned out! We still have to paint and accessorize but this was our first major renovation at our home and we love it. Now, I can't wait to do the kitchen... one day.