Last week was a fun and busy one filled with a lot of celebrating. On Tuesday night, my family and I went out to dinner at the West Village's new Italian restaurant,
Frankie's 570
.
We had a great meal including roasted vegetables, antipasti, eggplant parmesan, pasta, and their famous meatballs. Of course, we celebrated with some wine and dessert. The restaurant is so charming and the dim lighting in conjunction with the monsoon we were having, made the restaurant even more cozy.
Since my birthday fell on Thanksgiving this year, my family and I continued the celebrations the next day by going out to dinner to one of my favorite restaurants,
Besito
on Long Island. Besito is a gorgeous, candle-lit, authentic Mexican restaurant with the smoothest pomegranate margaritas. We had a fun time enjoying their incredible guacamole that is made tableside, homemade salsa, Enchiladas Suizas, Salmon Manchamantele, Budin de Mariscos, and their incredible fried plantains. Since it was my birthday, they brought out an incredible chocolate dessert complete with a birthday candle and singing.

Since I was the host for Thanksgiving, I spent 6 hours baking on Wednesday and preparing a turkey on Thanksgiving. It might be a lot of work to some people, but I love to cook and bake so it was fun for me. We wound up with a ton of desserts which I tried to send home with people but instead, my husband has been consuming them for the past week. I made my crumb apple pie, cinnamon ice-cream, pumpkin cake pops, and brown sugar cookies with maple icing. My mom made this turkey out of fruit: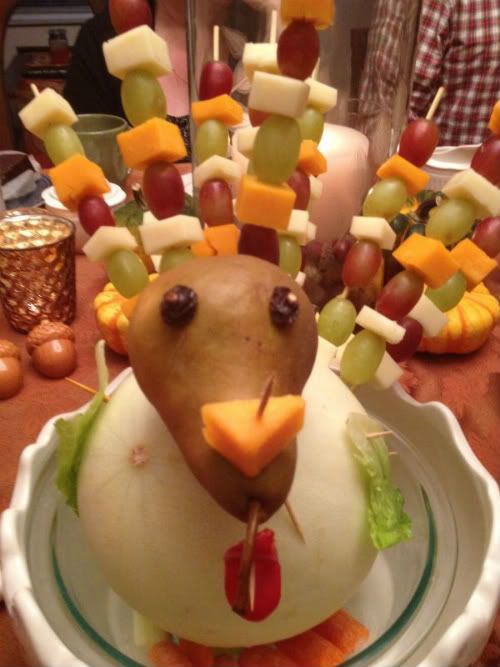 How cute is that? She also brought this amazing chocolate cornicopia with bakery cookies and chocolate fruit coming out of it from a local bakery. It is amazing!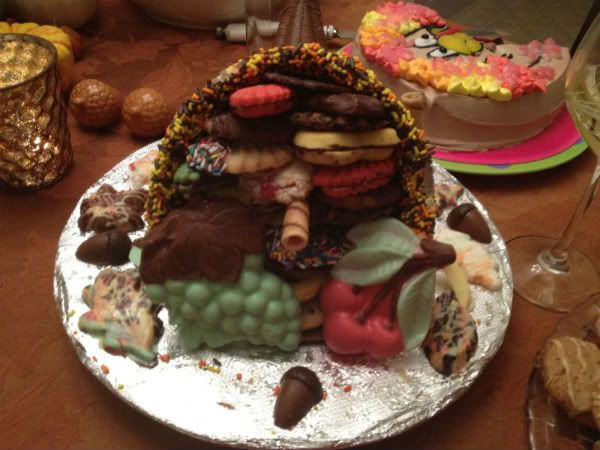 My mother-in-law also brought her thin chocolate chip cookies (which I love) and her gooey double chocolate brownies with marshmallows. The desserts were a great end to our meal. We also celebrated my birthday with an ice-cream cake with a turkey on top (of course). How cute!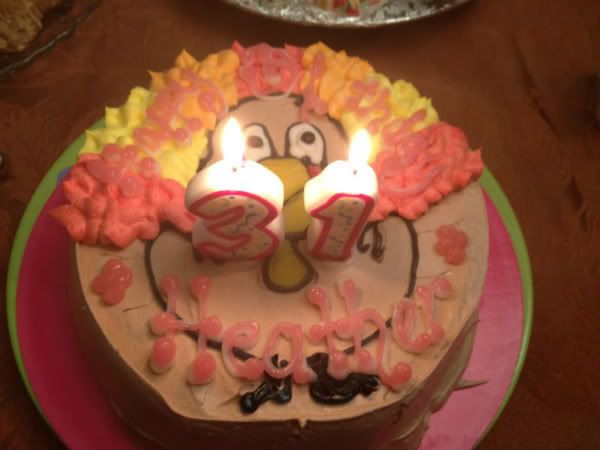 I hope everyone enjoyed their Thanksgiving!