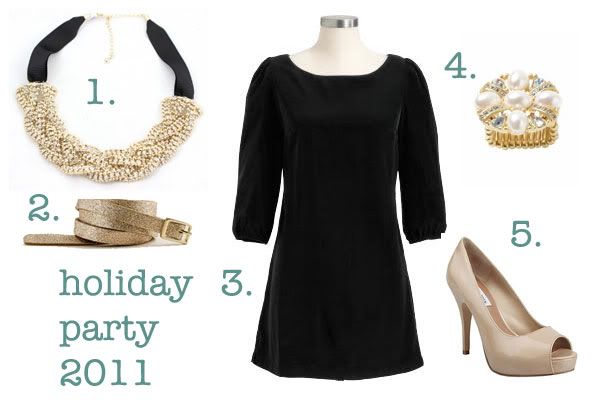 1.
Braided Crystal Collar
2.
Skinny Glitter Belt
3.
Charmeuse Shift Dresses
4.
Pear Medallion Ring
5.
Steve Madden Kyraa Peep Toe Heels
Tis the season for parties and I have about 3 to go to every week in December. If you have a lot of parties to go to this month, it's fun to keep your outfit festive with some sparkle. This black dress from Old Navy costs under $40. It's easy to dress it up with gold accessories and one of my favorite accessories, a statement necklace. This entire outfit costs under $215!
Happy Holidays!